Union Members & Families: Get Special Union Deals Now!
Never Show Again
Close
Union Plus
Union Members & Families: Get Special Deals Now!
Fill in below to take advantage of special union discounts and benefits
13 of our favorite union-made Memorial Day recipes
It's finally summer!
Well, not officially until June. But on Memorial Day weekend, we find any excuse to run outside, hop in the pool, and fire up the grill.
Enjoying our weekend and remembering those who protect us, union members can also thank members of the United Food & Commercial Workers International Union (UFCW), the Bakery, Confectionery, Tobacco Workers and Grain Millers International Union (BCTGM), and the International Association of Machinists and Aerospace Workers (IAMAW) by filling our plates with union-made food.
Here are 13 of our favorite Memorial Day recipes that both make the mouth water and use union-made ingredients!
For more ways to buy union for your Memorial Day weekend, check out our union-made guide to outdoor grilling and picnics, list of union-made beers, and the AFL-CIO's complete union-made memorial day barbeque shopping list.
Text BEER to 22555 for union-made beer
1. Shredded BBQ Chicken Burgers
Go union with Heinz Ketchup, and buns by Sara Lee, Ottenberg's Bakery, and Vie de France Bakery!
2. Ultimate Chili Dog
Go union with Tyson Ground beef, Ball Park Franks, cheese from Kraft Food, French's Mustard, and buns by Sara Lee, Ottenberg's Bakery, and Vie de France Bakery!
3. Grilled Cheese Burger
Go union with Tyson Ground beef and Ashley Farm Bacon!
4. Crunchy Lemonade Drumsticks
 Go union with Empire Kosher drumsticks, Morton Salts, and Alta Dena Buttermilk!
5. Caribbean Chicken Kebabs with Lime-Cayenne Butter
Go union with Pilgrim's Pride Chicken and orange juice from Tropicana!
6. Coca-Cola BBQ Ribs
Go union with ribs from Hormel Always Tender, Coca-Cola, Heinz Ketchup, Lea & Perrins Worcestershire sauce, and Domino Sugar (brown)!
7. Mexican Corn on the Cob
Go union with butter from Land O'Lakes, Promise Margarine, or Kraft Foods!
8. Watermelon-Feta Salad
Go union with olive oil from Hidden Valley or Goya!
9. Hush Puppies
Go union with Gold Medal Flour and Morton Salts!
10. Patriotic Berry Trifle
 Go union with Domino Sugar and Horizon cream cheese!
11. Red, White, and Blue Rice Krispie Treats
Go union with Rice Krispies cereal!
12. Patriotic Cream Cheese Dipped Strawberries
Go union with Kraft foods cream cheese, Domino sugar, and Alta Dena milk!
13. Cookies & Cream Fudge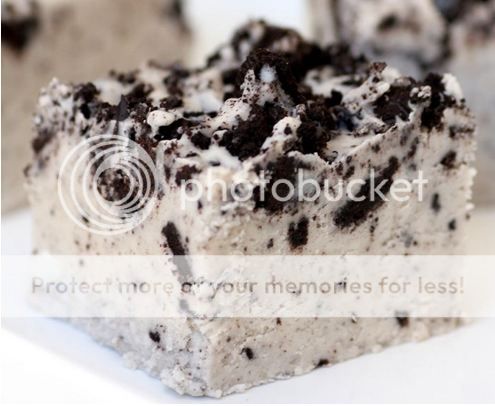 Go union with Domino Granulated sugar, I Can't Believe It's Not Butter, and Oreo cookies!