Myth Busting Q and As for First-Time Homebuyers
Consumer Tips
Myth Busting Q and As for First-Time Homebuyers
Asking the right questions when buying your first home is important. Misconceptions and myths about the requirements for first time homebuyers make it difficult to decide if home ownership is for you. There are many first time homebuyer programs, learning about the available programs may save you time and money when purchasing your first home.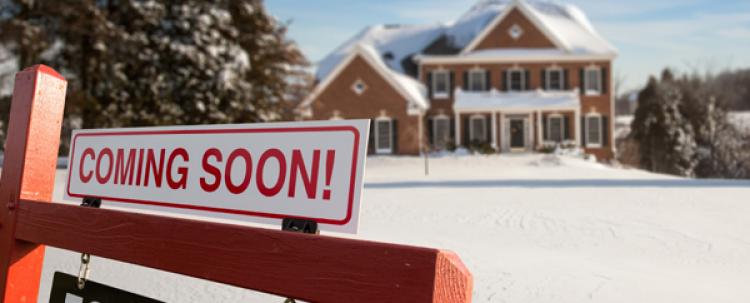 Spring will be here before we know it and that means the height of homebuying season. You may be thinking about buying a home — wanting to jump right into home ownership. Before you start it is important to know what to ask. There are misconceptions about what it takes to buy a home and there are myths about credit and down payment options. 
As a first-time homebuyer, knowing the three important questions and answers when buying a home may bring you confidence and may give you the information you need to move forward. 
Q: Do I make enough money to qualify for a mortgage?
A: Financing programs are available for a wide range of incomes — there is no set income that means you are ready to buy a home. There are other factors that are considered when you apply for a mortgage. They include your credit score, credit profile, and your savings. 
Many customers find the "get prequalified" tool helpful, as it can determine the price range you qualify for. After entering your information a home mortgage consultant can meet with you to review your financing options. Right from the start you will have personal guidance and a mortgage professional to answer any questions you may have.
Q: Is a 20% down payment required?
A: Not necessarily. Even if you have limited savings or modest income, there are a variety of financing options. Some require little or no money down, while some allow for a 3% down payment on a conforming fixed-rate loan like yourFirstMortgage®. Even if you're not buying your first home this loan option is available to you. Or, if you are a veteran a VA loan requires no money down. You may also receive and use monetary gifts from family for all or a portion of a down payment or for closing costs. As always, a home mortgage consultant can discuss loan amount, loan type, and property to ensure your eligibility. 
It is important to keep in mind that with a low down payment, mortgage insurance will be required, which increases the cost of the loan and your monthly payment. Talk with a home mortgage consultant about loan amount, type of loan, and property type requirement to ensure eligibility. We'll explain the options available, so you can choose what works for you.
Q: Do I need a perfect credit score? 
A: No. Your credit score does not have to be perfect. Matter of fact, there are financing programs available for homebuyers with less-than-perfect credit scores. 
Being an Informed Homeowner
As we know — every little bit helps. Ask how homebuyer education and an eligible down payment may qualify you for a closing cost credit.  
The Benefit of Union Plus® Mortgage Program
The Union Plus Mortgage program, with financing provided by Wells Fargo Home Mortgage, features access to benefits designed for union families. 
After closing on a loan through the Union Plus Mortgage program, you'll be eligible to receive a My Mortgage GiftSM award from Wells Fargo — $500 for buying a home or $300 for refinancing your home, for use at participating retailers — and access to mortgage assistance through Union Plus in times of hardship such as layoff, disability or strike.1,2 Keep in mind that that extended family (parents and children of union members) may be eligible for certain mortgage assistance benefits.
You May Be Closer Than You Think
If you have any questions about the homebuying process, loan options, or would like a free prequalification, contact a Wells Fargo Home Mortgage consultant today. We're here to support you every step of the way. And if you are considering refinancing, Wells Fargo Home Mortgage has options for you too.
Mortgage Program
Mortgage Financing Options For Union Members
Learn More
1 Eligible individuals can receive the Wells Fargo My Mortgage GiftSM award approximately 6 weeks after closing on a new purchase or refinance loan secured by an eligible first mortgage or deed of trust with Wells Fargo Home Mortgage ("New Loan"), subject to qualification, approval and closing, when identifying themselves as eligible. The My Mortgage GiftSM award is not available with The Relocation Mortgage Program® or to any Wells Fargo team member.  Only one My Mortgage Gift award is permitted per eligible New Loan.  This award cannot be combined with any other award, discount or rebate, except for yourFirstMortgage®. This award is void where prohibited, transferable, and subject to change or cancellation with no prior notice. Awards may constitute taxable income. Federal, state and local taxes, and any use of the award not otherwise specified in the Terms and Conditions (also provided at receipt of award) are the sole responsibility of the My Mortgage GiftSM recipient.
2 The Union Plus® Mortgage Assistance Program is provided and administered through the AFL-CIO Mutual Benefit Plan ("The Plan"), which is not affiliated with Wells Fargo Bank, N.A. Additional information about this program and eligibility criteria can be obtained at www.unionplus.org/assistance. 
Wells Fargo Home Mortgage has a services agreement with Union Privilege in which Union Privilege receives a financial benefit for providing agreed upon services. You are encouraged to shop around to ensure you are receiving the services and loan terms that fit your home financing needs.
Information is accurate as of date of distribution. Wells Fargo Home Mortgage is a division of Wells Fargo Bank, N.A. 
© 2019 Wells Fargo Bank, N.A. All rights reserved. NMLSR ID 399801