Wells Fargo Mortgage Program
Wells Fargo helps union members with home financing
Get mortgage gifts and other exclusive benefits for union members when you buy or refinance a home with Wells Fargo Home Mortgage.
Get started
Call 1-866-802-7307 for a consultation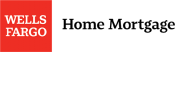 Financing available for union members from Wells Fargo Home Mortgage.
Buy a new home or refinance your current one
Buy a Home
Receive special benefits including a $500  My Mortgage GiftSM  award  from Wells Fargo Home Mortgage after closing.1
Through the program, you have access to Wells Fargo's full range of home financing programs, including low down payment options.
Talk to a home mortgage consultant about loan amount, type of loan, property type and homebuyer education requirements to ensure eligibility. Keep in mind that with a low down payment, mortgage insurance will be required, which increases the cost of the loan and will increase your monthly payment. We'll explain the options available, so you can choose what works for you.
Refinance a Home
Looking to refinance? The Union Plus Mortgage program might be able to help you lower your monthly mortgage payments and/or shorten your loan term.
When you refinance and mention your eligibility as a verified union member, you'll receive a $300 My Mortgage GiftSM  award from Wells Fargo Home Mortgage after closing to be used at participating retailers.1 
Veterans get even more cash back
If you're a veteran and you purchase a primary residence, you may be eligible for a one-time grant of $1,000 from Union Plus after you close on your home purchase.
You must submit your application for a Veteran's Grant no later than 90 days after the closing date of your Union Plus mortgage.
*This grant is from AFL-CIO MBF.
Download Application
FAQ
Your questions, answered.
Need help?
If you have questions about your Union Plus Mortgage, contact: 
Wells Fargo Customer Service 
800-222-0238 
Mon-Fri: 6 am-10 pm 
Sat: 8 am-2 pm CT 
We realize that sometimes you may need help with a concern about using a Union Plus program. The Union Plus Member Advocacy Program, staffed by OPEIU Local 2 members, is here to help you resolve any problems. Contact us at 800-472-2005 (8:30 a.m. - 4:30 p.m. ET, weekdays) or  online. 
Look what people are saying
Union Plus provides great opportunities and huge discounts! Who doesn't love discounts?
Ashley Massey Union Member
What I'm so impressed by is the fact that Union Plus is providing benefits for and actually caring about hard working Americans.
Meesha Townsen AFT Member
More ways to save
If you're concerned about missing a house payment because of a strike, disability or other valid reason, mortgage assistance may help.
Get multiple quotes and choose the plan that's right for your home.
It's easy to save on auto insurance. Get multiple quotes from highly-rated carriers.

1Eligible individuals can receive the Wells Fargo My Mortgage GiftSM award approximately 6 weeks after closing on a new purchase or refinance loan secured by an eligible first mortgage or deed of trust with Wells Fargo Home Mortgage ("New Loan"), subject to qualification, approval, and closing, when identifying themselves as eligible. The My Mortgage Gift award is not available with The Relocation Mortgage Program® or to any Wells Fargo team member. Only one My Mortgage Gift award is permitted per eligible New Loan. This award cannot be combined with any other award, discount, or rebate, except as described in the Terms and Conditions. This award is void where prohibited, transferable, and subject to change or cancellation with no prior notice. Awards may constitute taxable income. Federal, state, and local taxes, and any use of the award not otherwise specified in the Terms and Conditions (also provided at receipt of award) are the sole responsibility of the My Mortgage Gift recipient Wells Fargo Home Mortgage is a division of Wells Fargo Bank, N.A.© 2020 All rights reserved. NMLSR ID 399801.

Wells Fargo Home Mortgage has a services agreement with Union Privilege in which Union Privilege receives a financial benefit for providing agreed upon services. You are encouraged to shop around to ensure you are receiving the best services and the best rate for your home financing needs.