Prescriptions
Save up to 65% on prescriptions
Download a free Rx card and save up to 65% on brand name and generic drugs from more than 59,000 participating pharmacies across the nation. 
Download your card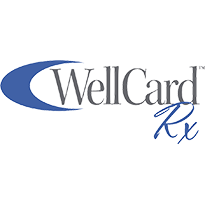 Union Plus has partnered with WellCardRx to give union members and their families access to huge savings on the brand name and generic prescription drugs they need. 
Instant savings on prescription drugs
Union members can save up to 65% off the retail price on brand name and generic drugs, and the savings are available at over 59,000 participating pharmacies nationwide. All you have to do is show your free prescription discount card and your pharmacist will show you the savings.
Use your card immediately
Once you download your free Rx card, you can start using it to save money on your prescriptions. 
One card can be used by all family members. 
The card can be used for all medications, but not every medication is eligible for a discount. You'll always receive the lower cost available to you through either the pharmacy or the Union Plus Prescription Discount Card. 
Use the card for prescriptions not covered by your insurance or excluded from Medicare Part D.  
Includes access to mail order and specialty medications. 
Find a participating pharmacy
Show your card for instant savings at over 59,000 participating pharmacies nationwide including Rite Aid, Safeway, CVS, Walgreens and many more. 
Find a pharmacy
FAQ
Your questions, answered.
Need help?
If you have questions about the prescription drug card, call the program's customer service at 844-254-3099. Please say you are calling for the "Union Plus" program. 
For additional questions or concerns about using a Union Plus program, the Union Plus Member Advocacy Program, staffed by OPEIU Local 2 members, is here to help you resolve any problems. Contact us at 800-472-2005 (8:30 a.m. - 4:30 p.m. ET, weekdays) or online. 
Look what people are saying
Union Plus provides great opportunities and huge discounts! Who doesn't love discounts?
Ashley M. Union Member
What I'm so impressed by is the fact that Union Plus is providing benefits for and actually caring about hard working Americans.
Meesha T. AFT Member
Ready to save?
Start using your free prescription savings card today. Fill out the registration form to print an electronic version of your card.
Get a card
More ways to save
Union Plus offers two dental discount plans, starting at just $7.95/month*. Find the plan that's right for you and your family.
Save big on eye care and eyewear with VSP® Individual Vision Plans from Union Plus.
Get a free hearing exam and reduce your hearing costs by over 40% at nearly 4,000 providers nationwide.
This is Not Insurance. It is a discount medical program. It does not replace COBRA or any other medical insurance program nor is it a Medicare Part D prescription drug plan. Cardholders are responsible for paying the discounted cost at the time of service from participating providers. The DMPO does make available a list of all program providers which includes their name, city and state, and medical specialty prior to purchase, upon request. WellCardRx is FREE. The discount plan organization is Access One Consumer Health, Inc., (not affiliated with AccessOne Medcard), 84 Villa Road, Greenville, SC, 29615, www.accessonedmpo.com. 
This program is not available to residents of Montana, but may be used at participating Montana providers. Other state residents: visit www.WellCardRx.com/UnionPlus for full disclosure.