Hearing
Reduce hearing costs by over 40%
The Union Plus Hearing Care program is free for union members and their families (parents, too)! Get a free hearing exam and reduce your costs by over 40% at hearing providers near you.1
Learn more
Call 877-839-8117 to speak to a Union Plus Hearing Care specialist.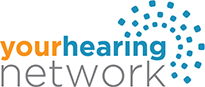 Your Hearing Network is a nationwide hearing healthcare network that gives members access to skilled hearing care professionals, in addition to exclusive discounts and value-added extras.
Struggling to hear some sounds and syllables?
Take care of your hearing — once and for all
If you're having difficulty hearing certain sounds or syllables, these are tell-tale signs of hearing loss. If you're starting to see these or other signs of diminished hearing, it's time to take action.
Ready, set, hear
Did someone say FREE?
Free exams, batteries, warranty and so much more
With the Union Plus Hearing Care Program, union members receive exclusive discounts on high performance hearing aids that include Bluetooth® wireless capabilities and rechargeable models with hands-free connectivity for smartphones.

Free benefits include: a free hearing exam plus 1-year of follow up care; a 3-year manufacturer's warranty (including loss and damage coverage; a 3-year supply of batteries and a free caption phone.1

Plus get: 10% off accessories; 75-day satisfaction guarantee2 and interest-free financing.3
Say goodbye to old-fashioned, clunky hearing aids
The next generation hearing solutions are here
Today's hearing aids small and packed with powerful technology to make sure you don't miss a beat (literally).

Smaller, smarter, rechargeable
With the Union Plus Hearing Program you'll save hundreds on a wide selection of affordable hearing aids. Choose from small, smart, and rechargeable models equipped with the sound quality and connectivity you need to keep moving.
Learn more
Exclusive Hearing Offer for Union Members
Introducing Oticon's Ruby
Sound quality, connectivity and rechargeability in an economical solution. Available in two performance levels. $699 and $899 (per ear).

Don't let hearing loss slow you down.
Check out the Oticon Ruby
FAQ
Your questions, answered.
Need help?
If you have additional questions, please call 877-839-8117 (Monday-Friday, 8:30 a.m. - 8:00 p.m. ET.

We realize that sometimes you may need help with a concern about using a Union Plus program. The Union Plus Member Advocacy Program, staffed by OPEIU Local 2 members, is here to help you resolve any problems. Contact us at 800-472-2005 (8:30 a.m.  - 4:30 p.m. ET, weekdays) or  online.
More ways to save
Union Plus offers two dental discount plans, starting at just $7.95/month*. Find the plan that's right for you and your family.
Save big on eye care and eyewear with VSP® Individual Vision Plans from Union Plus.
Save up to 80% on most brand name and generic drugs from more than 64,000 participating pharmacies.
1Lithium-ion battery performance varies depending on hearing loss, lifestyle and streaming behavior.
240% off pricing as referenced in the Consumer Guide to Hearing Aids; details available on request. Discount varies depending on product.
3Trial period for hearing aids is 75 days. If you're not 100% satisfied, simply return your aids for a full refund.
4Rebates are valid only on product technology levels 3 ,4, 5 and may not be used with any federal or state funded reimbursement programs. Rebates are not valid on returned hearing aids, please allow 60 days for receipt of the mail-in rebate.
Ready to start using your Union Plus Hearing Care discounts?