Bachelor's Degree Completion Program
Earn your bachelor's degree for free
Are you ready to take the next step in your education? Eligible students across the country who have earned an associate degree can now complete their bachelor's degree for free!
Spring semester starts January 17
Get started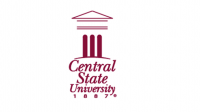 As a complement to the  Union Plus Free College program, union members and their families can complete their Bachelor's Degree online for free thanks to a partnership with Central State University (CSU). 
How does the Bachelor's Degree Completion Program work?
Union Plus can help you continue your education journey. Students who have earned an associate degree or 60 or more college credits with a minimum 2.2 cumulative GPA* may enroll in the Bachelor's Degree Completion programs at CSU.
Students who have not yet earned an associate degree or are just getting started in higher education can begin with the Free College program at Eastern Gateway Community College and then, transfer into the Bachelor's Degree Completion programs at CSU.
No Cost to You 
Because of the current economic and health uncertainty, all students who begin or continue their academic program are eligible for a Free College last-dollar scholarship, which allows students to complete their degree (through graduation) with no out-of-pocket cost for tuition, fees or e-books. 
You may enroll full- or part-time. Continuous enrollment from semester to semester is required.
Students must apply for federal financial aid and use any grants to pay the tuition. They must also use any employer-sponsored tuition assistance. 
Central State University is Regionally Accredited 
Central State University, established in 1887, is a respected, regionally accredited academic institution. A public land-grant college, CSU is governed by the Ohio Department of Higher Ed and is part of the University System of Ohio. 
Bachelor's Degrees Offered 
Business Management 

Teacher Education - Early Education (Pre-K – 5th Grade) and Intervention Specialist  

Criminal Justice

Interdisciplinary Studies - Humanities 
 Classes Begin Every Eight Weeks 
All courses are conducted online 

Students can take one or more courses 

Courses are offered in both 16- and 8-week formats 

CSU accepts as many previous credits as possible 
FAQ
Your questions, answered.
Need help? 
To request help by phone, call Customer Support at 888-897-9671 (Monday to Friday, 9 a.m. to 5 p.m. ET).  
To request online support, please send an email to CSU at Advising@lowcostdegrees.org or complete the  interest form.
Look what people are saying
Union Plus allowed me to finish my bachelor's degree in business for free, this was the breakthrough I finally needed.
Janet W. CSEA Member
Another awesome savings offered by Union Plus, thank you for recognizing us union workers! Appreciate all the support.
Jason Union Member
Without these grant opportunities, I wouldn't be able to attend college. It also sets a great example for my two sons, who see their father working hard to complete these degree programs.
Matt C. CSEA Member
Ready to get started?
You may be eligible to complete your bachelor's degree for free! Click the button below to enroll in the Bachelor's Degree Completion Program.
Get started
More helpful benefits
The Union Plus Free College Benefit, brought to you in partnership with AFSCME, can help you and your family members afford a college education.
Union Plus Scholarships help union families with the cost of college.
A personal loan gives you fast and convenient access to the money you need now.
*All final decisions regarding the transferability of credits are made by CSU.