Union Plus Scholarships
A scholarship for union families
Union Plus Scholarships help union families with the cost of college.
See the list of 2023 Scholarship Winners.
Coming soon: the 2024 applications will be available in mid-June.
Over $5.4 million in scholarships awarded to union families
Since 1991, the Union Plus Scholarship Program has awarded more than $5.4 million to students of working families who want to begin or continue their post-secondary education. More than 3,800 families have benefited from our commitment to higher education.
The Union Plus Scholarship Program is offered through the Union Plus Education Foundation, supported in part by contributions from the provider of the  Union Plus Credit Card.  (You do not need to be a Union Plus Credit Card holder to apply for this scholarship.)
Meet the latest scholarship recipients
The Union Plus Scholarship awards are presented annually to union members or members of their families who want to begin or continue their post-secondary education. In 2023, 205 union members and union family members were awarded $200,000 in Union Plus Scholarships, ranging from $500 to $4,000.
2023 scholarship winners
How the Union Plus Scholarship Program works 
Eligibility 
Current and retired members of participating unions, their spouses and their dependent children (as defined by IRS regulations). At least one year of continuous union membership by the applicant, applicant's spouse or parent (if applicant is a dependent). The one-year membership minimum must be satisfied by May 31 of the scholarship year. See more details on eligibility in the tab below. 
Evaluation Criteria 
This is a competitive scholarship. Applicants are evaluated according to academic ability, social awareness, financial need and appreciation of labor. A GPA of 3.0 or higher is recommended. The required essays can account for up to half your total score. Scholarship applicants are judged by a committee of impartial post-secondary educators.
Application Timeline 
Applications are available starting in mid-June, and a complete application must be received on or before 12:00 p.m. (Noon) Eastern Standard Time on January 31st of the scholarship year. Applications received after this deadline will not be considered.
Scholarship Award Amounts 
Amounts range from $500 to $4,000. These one-time cash awards are for study beginning in the Fall of 2024. Students may re-apply each year.
Isaiah's Award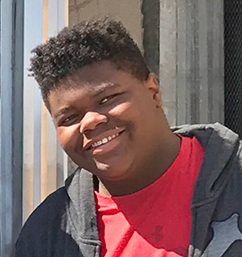 Isaiah's Award was created to honor the exceptional life of Isaiah C., a beloved child, fostered and adopted by a current, long-time employee of Union Plus. Isaiah was a smart, talented, spiritual, generous and kind young man. It is our wish that his gentle spirit live on, in part, through this namesake scholarship.
Applicants for Isaiah's Award must have a special connection to the foster care system, and will be asked in their application to describe their personal, employment, volunteer experiences, or career goals related to the foster care system. 
Award Date 
The Scholarship Committee will determine recipients of scholarship awards by May 31 each year. During the first week of June award recipients will be individually notified by mail, and all applicants will be sent an email with notification that the award list is posted.  Please note that due to the volume of applications we cannot provide any information on the status of an application before award announcements are made. 
Outstanding Scholarship Recipients 
The students selected for university, college, trade or technical school scholarships represent a wide sampling of backgrounds, union affiliations, goals and accomplishments. The selection process is very competitive since we receive over thousands of applications each year. 
The Union Plus Education Foundation 
The Union Plus Education Foundation has awarded more than $5.4 million in scholarships to students of union families. Over 3,800 union families have benefited from our commitment to higher education. 
With the help of donations from union supporters, the Foundation can help even more union families attain their education goals. Learn more about the  Union Plus Education Foundation. 
FAQ
Your questions, answered.
Need help? 
If you have questions about the Union Plus Scholarship program, send an email to  scholarships@unionplus.org
 If you have started an application, be sure to check the FAQ button in the dashboard of your application.
If you are having trouble logging into your Scholarship application, click on the Forgot Password link on the Scholarship website's login page  to reset your password. 
Look what people are saying
In the past year, I have truly come to appreciate the power of collective bargaining and the incredible force of the labor movement, and I will never forget the influence it has had on my family.
Claire H. Child of IBEW Local 816 Member
What I'm so impressed by is the fact that Union Plus is providing benefits for and actually caring about hard-working Americans.
Meesha T. AFT Member
More helpful benefits
The Union Plus Affordable College Benefit can help you and your family members get a college education without accruing excessive student debt! See available Associate Degree programs.
Eligible students who have earned an associate degree can now complete their bachelor's degree at a low cost.
A personal loan gives you fast and convenient access to the money you need now.
To receive mobile text alerts about education-related deadlines and information, text STUDENT to 22555* 
*Msg&Data Rates May Apply. Reply STOP to opt-out. We'll txt you approx. 1x/mo. Terms & Conditions/Privacy Policy. Reply HELP or contact help@unionplus.org for help.