Union Plus Mortgage Company
Union-made mortgages for union families
Get mortgage gifts and other exclusive benefits for union members when you buy or refinance a home with Union Plus Mortgage Company.
Get pre-approved
Or call 1-855-UNION-53 to speak with a loan officer.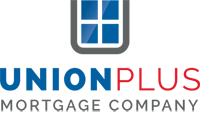 Financing available for union members from the Union Plus Mortgage Company.
Union Plus Mortgage Company
Mortgages for union families
Union Plus Mortgage Company is a union-owned company that offers numerous loan options and convenient online service.
Convenient online application and assistance by phone.
Union Plus Mortgage Company is union-owned by the AFL-CIO, Union Privilege, and a group of unions.
Competitive rates on a wide-range of mortgage options, including conventional, FHA, and VA loans. Let us help you find the right loan.
$500 gift card after closing for purchasing or refinancing.
$250 gift card for First-Time Home Buyers.
Call 1-855-UNION-53 to speak with a loan officer or click below to get pre-approved.
Get pre-approved
Veterans get even more cash back
If you're a veteran and you purchase a primary residence, you may be eligible for a one-time grant of $1,000 from Union Plus after you close on your home purchase.
You must submit your application for a Veteran's Grant no later than 90 days after the closing date of your Union Plus mortgage.
*This grant is from AFL-CIO MBF.
Download Application
Mortgage Assistance
Both Union Plus Mortgage Programs come with the exclusive union member benefit of Mortgage Assistance. If you've had a Union Plus home mortgage for a year or more and become disabled, laid off, locked out or go on strike, you may be eligible for Union Plus Mortgage Assistance.
LEARN MORE
Look what people are saying
Union Plus provides great opportunities and huge discounts! Who doesn't love discounts?
Ashley Massey Union Member
What I'm so impressed by is the fact that Union Plus is providing benefits for and actually caring about hard working Americans.
Meesha Townsen AFT Member
More ways to save
Get multiple quotes and choose the policy that's right for your home.
It's easy to save on auto insurance. Get multiple quotes from highly-rated carriers.
If you're concerned about missing a house payment because of a strike, disability or other valid reason, mortgage assistance may help.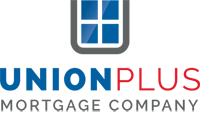 Union Plus Mortgage Company has a services agreement with Union Privilege in which Union Privilege receives a financial benefit for providing agreed upon services.

Union Plus Mortgage Company NMLSR 1561829