En español
Union Plus Money Transfer Program
Get a 10% discount every time you send money
Need to send money? Union members get 10% off transfer fees, which start as low as $4.99.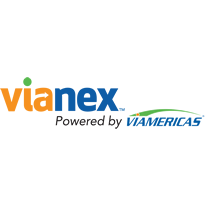 Union Plus has partnered with Vianex to provide union members with a convenient, safe and reliable alternative to send money abroad.** 
Competitive rates, low fees.
Send money now with Vianex. Union families  receive a 10% discount on the fee every time you send money online. 
Vianex Money Transfer Benefits also include: 
Conveniently receive funds in either cash or direct deposit into a bank account.  

More than 51,000 payout locations throughout Mexico, the Philippines, India and 31 other countries spread throughout Latin America, Europe and Asia. 

Easily pay for transactions using your bank account or a credit/debit card. 

Money-back guarantee that your money will be received as instructed.
*Money transfer service provided exclusively by Vianex. Union Plus is not the provider of any of the money transfer services described on this website. Vianex is a registered tradename of Viamericas Corporation, Viamericas Financial Services Corporation, Viamericas Money Services Corporation and Viamericas New York Corporation. Service may not be available in all areas. Massachusetts License # FT12103.

Vianex reserves the right to change or terminate any services or other program offerings anytime at our sole discretion. All logos, trademarks, service marks and registered marks are trademarks of and owned by each represented company and/or its affiliates.

**Money transfer service is not yet available in NY state. 

To file a complaint  click here.  
For compliance information  click here. 
For Terms and Conditions  click here.  
For Privacy Policy  click here. 
Need help?
If you need help with money transfer, call Vianex Customer Support at 844-400-0794.
Monday to Saturday: 8 a.m. to 10:30 p.m. ET
Sunday: 9 a.m. to 10:30 p.m. ET
Look what people are saying
Union Plus provides great opportunities and huge discounts! Who doesn't love discounts?
Ashley M. Union Member
What I'm so impressed by is the fact that Union Plus is providing benefits for and actually caring about hard-working Americans.
Meesha T. AFT Memeber
More ways to save
Choose a wireless discount plan that will save you money every month on your phone bill.
Choose the card that works best for you, whether you want to build credit with responsible card use, have low interest rates or earn cash back.
A personal loan gives you fast and convenient access to the money you need now.