Union Plus Brings Holiday Cheer to UFCW Local 400 Member
Member Stories
Union Plus Brings Holiday Cheer to UFCW Local 400 Member
The holiday season is all about giving back. See how Union Plus staff worked together to support United Food and Commercial Worker (UFCW) Local 400 Kimberly Mitchell and her union family for the holiday season.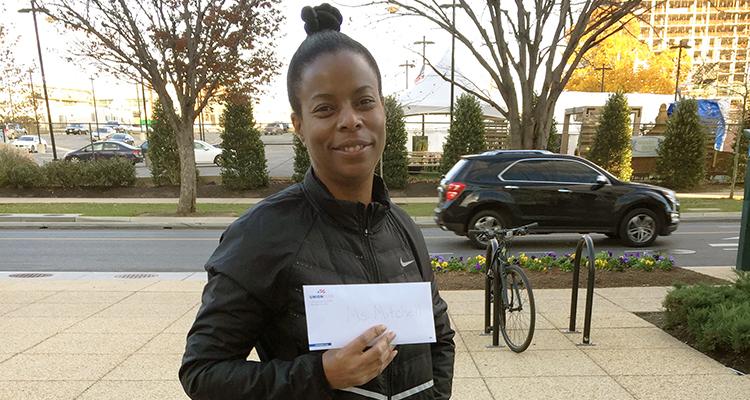 The Union Plus team works hard to bring union members discount benefits that help stretch their paychecks and get the goods and services they need for themselves and their families. So it makes sense that the UP team — which includes OPEIU Local 2 members— is also a generous supporter of the Metro Washington Council Community Services Agency's Holiday Basket Project.

This year, UFCW Local 400 single mom Kimberly Mitchell was the recipient of Union Plus' holiday cheer, receiving over $300 worth of Giant Food Store gift cards.
"Thanks for all you guys do!" said Mitchell, in appreciation to both the UP team for their contributions and CSA.
Since 1986, Union Plus has been committed to helping improve the quality of life for working families with over 25 benefit programs — including discounts on wireless, travel, entertainment and more.

To learn more about Union Plus and special member discount benefits, visit unionplus.org.