Union Issues
Union Plus congratulates Liz Shuler, newly elected President of the AFL-CIO
Union Plus offers heartfelt congratulations to Liz Shuler as the newly elected President of the AFL-CIO.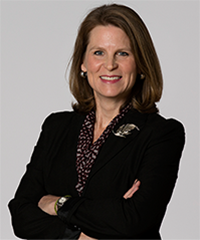 President Shuler is the first woman to lead the AFL-CIO and she brings an innovative spirit, creativity, and tenacity to the fight to win a strong future for working families.
As an accomplished and inspiring leader, she will lift the voices of workers across the country as we seek to build back a better economy for all.
We also congratulate USW's Fred Redmond who brings his global leadership and experience to the office of Secretary-Treasurer. Union Plus is proud to partner with the AFL-CIO and we look forward to serving the AFL-CIO's new leadership team of President Shuler, Secretary-Treasurer Redmond, and Executive Vice President Gebre to deliver the best possible benefits for union members and their families.