Union Plus Mortgage Program Email
Tell your members about the special benefits of having a Union Plus mortgage.
The Union Plus Mortgage Program provides interest-free loans and grants to help you make mortgage payments when you're disabled, unemployed, locked out, or on strike.
Email Content:
Refinancing? Buying a Home? We Can Help!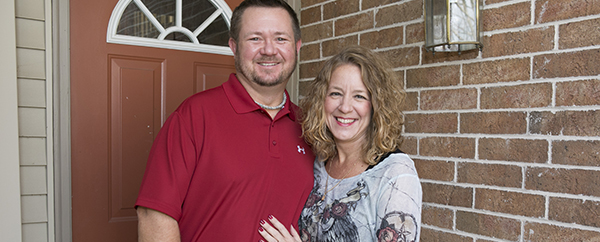 If you're considering buying a home or refinancing your current home, look to the Union Plus® Mortgage program, with financing provided by Wells Fargo Home Mortgage.
The benefits of the program are available to qualifying union members along with their parents and children. Benefits include:
My Mortgage GiftSM award from Wells Fargo Home Mortgage after closing - $500 for buying a home, or $300 for refinancing your home – for use at participating retailers1
Special hardship mortgage assistance2 from Union Plus in the event of income loss due to disability, unemployment or strike/lockout available. This is one of the most unique safety-net benefits in the USA.
Learn More
To learn more, call 866-802-7312 to talk with a Union Plus Mortgage Program specialist to help you find the home financing that works for you or,
---
1. Eligible individuals can receive the Wells Fargo My Mortgage GiftSM award approximately 6 weeks after closing on a new purchase or refinance loan secured by an eligible first mortgage or deed of trust with Wells Fargo Home Mortgage ("New Loan"), subject to qualification, approval and closing, when identifying themselves as eligible. The My Mortgage GiftSM award is not available with any Wells Fargo Three-Step Refinance SYSTEM® program, The Relocation Mortgage Program® or to any Wells Fargo team member. Only one My Mortgage Gift award is permitted per eligible ("New Loan"). This award cannot be combined with any other award, discount or rebate, except for yourFirstMortgageSM. This award is void where prohibited, transferable, and subject to change or cancellation with no prior notice. Awards may constitute taxable income. Federal, state and local taxes, and any use of the award not otherwise specified in the Terms and Conditions (also provided at receipt of award) are the sole responsibility of the My Mortgage GiftSM recipient.
2. The Union Plus® Mortgage Assistance Program is provided and administered through the AFL-CIO Mutual Benefit Plan ("The Plan"), which is not affiliated with Wells Fargo Bank, N.A. Additional information about this program and eligibility criteria can be obtained at www.unionplus.org/assistance.
Wells Fargo Home Mortgage has a services agreement with Union Privilege in which Union Privilege receives a financial benefit for providing agreed upon services. You are encouraged to shop around to ensure you are receiving the services and loan terms that fit your home financing needs.
Union Plus® is a registered trademark of Union Privilege.
Wells Fargo Home Mortgage is a division of Wells Fargo Bank, N.A. © 2017 Wells Fargo Bank, N.A. All rights reserved. NMLSR ID 399801.