AT&T
Get $100 in credits per line
When you switch and buy a new smartphone on a qualifying installment plan through 10/31. Shop in store with coupon or enroll online. See details below.
Get the coupon
October 31st
Get $100 in credits per line
When you switch and buy a new smartphone on a qualifying installment plan through October 31st.
Shop in store with coupon or enroll online. See details below.
Get the coupon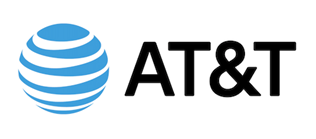 The name you trust, the wireless service you need with the discounts union members deserve.
Ready to save on unlimited? We thought so!
Members can learn how to save up to $10 per line per month on the AT&T Unlimited PremiumSM plan, plus receive up to $50 in waived activation and upgrade fees.
*Requires proof of eligibility. Credit(s) within 2 bill cycles. $10/mo. per phone line discount applies only to phone lines 1-5. Any additional phone lines added over 5 and up to max of 10 reduces all phone line (including lines 1-5) discounts to $5/mo. per phone line. Eligibility requirements & other restrictions apply. See below for details.
Start Saving
Enroll today to get your AT&T discounts
Enroll Online
Sign in to your union account to verify your membership here.
New AT&T Customers: You'll be linked back to att.com and automatically enrolled after your online purchase.
Existing AT&T Customers: You'll be able to enroll and can start enjoying benefits.
Enroll In an AT&T Store
Visit your nearest AT&T store or authorized AT&T retailer. Find a store below. 
Show your union ID, Union Plus coupon or proof of union membership and mention code 3508840 to an in-store expert.
They will help you enroll and answer your questions.
AT&T + Union Plus
Helping to make the little things in life — easier
New and existing AT&T customers are stay connected for less with union savings and discounts you simply won't find anywhere else! 
FAQ
Your questions, answered.
Need help?
Contact the Union Plus Member Advocacy Program at 800-472-2005 (8:30 a.m. - 4:30 p.m. ET, weekdays).
Look what people are saying
Being a union member pays off! We're saving big bucks every month on our cellular phone bill.
Janet L. AFT Member
We get 15 percent off because of Union Plus, and then there are the rebates. You can't go wrong.
Ireland W. USW
It's easy to sign up and it saves money.
Suzanne F. OPEIU
More ways to save
Choose the card that works best for you, whether you want to build credit with responsible card use, have low interest rates or earn cash back.
Discount rates at six major car rental companies. Find the company and the car you want.
$100 in Bill Credits: Offer ends 10/31/2022. Limited to current Union members who provide valid membership card or verify membership online & subscribe to service under an individual account for which member is personally liable. Credit subject to an agreement between AFL-CIO, Union Privilege, and AT&T. Requirements: Requires port-in of new line from an eligible third-party carrier on an eligible wireless plan and purchase of new smartphone on qualifying 0% APR 36-month installment plan. Other installment options may be available and vary by location. Tax on full retail price due at sale. Must buy smartphone in same transaction and attach UNION FAN 3508840 to account within 30 days of port-in. Customers porting with a temporary number must override the temporary with a permanent number within 14 days. $0 down for well-qualified customers only, or down payment may be required and depends on a variety of factors. Req'd Wireless: Postpaid voice & data (min. $60/mo. before discounts). Excludes prepaid, Lifeline, Residential Wireless and select discounted plans. If you cancel wireless, credits will stop and will owe device balance. Return: Return w/in 14 days. Restocking Fee: up to $55 may apply. Bill Credits: Receive $10/mo. credit for 10/mos. (total $100 in credits) starting within 3 bill cycles after all requirements have been met. Wireless line must be on an installment agreement, active & in good standing for 30 days to qualify. Installment agmt starts when device is shipped. To get all credits, device must remain on installment agmt. with eligible service for 10 months. If you upgrade or pay up/off agmt. on discounted device before all credits are issued, your credits may cease. Limits: One credit per line, max 10 lines per account. May not be combinable w/ offers, discounts or other credits. Purchase, financing, other limits & restr's apply. Visit a participating store for details.

GEN. WIRELESS SVC: Subj. to Consumer Service Agmt. (att.com/csa). Credit approval req'd. Deposit: may apply. Limits: Purch. & line limits apply. Additional monthly fees & taxes: Apply per line & include Regulatory Cost Recovery Fee (Up to $1.50), Administrative Fee ($1.99) & other fees which are not government-required surcharges as well as taxes. Additional one-time Fees may apply. See www.att.com/mobilityfees for more details. Usage, speed, coverage & other restr's apply. International and domestic off-net data may be at 2G speeds. AT&T service is subject to AT&T network management policies. See att.com/broadbandinfo for details.

Pricing, promotion, terms, & restr's subject to change & may be modified or terminated at any time without notice.

©2022 AT&T Intellectual Property. All rights reserved. AT&T, the AT&T logo, all other AT&T marks contained herein are trademarks of AT&T Intellectual Property and/or AT&T affiliated companies.